All you need in one place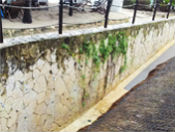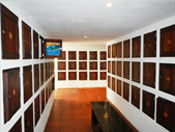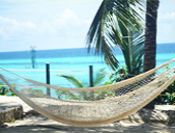 The Tamarindo restaurant
The Tamarindo restaurant has delicious food and incredible views overlooking the Mexican Caribbean. The restaurant´s large Mexican buffet features exquisite salads, tropical fruits, beef, chicken, fast food, plus fabulous desserts and beverages.
Open daily from 12:00 to 17:00 hrs

Snacks & Bar
The bar offers a great variety of national drinks, margaritas, piña coladas, beers, are greatly appreciated for the warm weather facing the ocean. Besides, before lunch you can have some delicious snacks like chicken wings, hamburgers, hot dogs and French fries.
The bar is open daily from 10:00 to 16:30 hrs.
Snacks are served daily from 11:00 to 16:30 hrs

Boutique
Offering a lot of cool souvenirs, t-shirts, toys and other fun products. It´s a great spot when you want to get yourself something as a reminder of your wonderful time in Garrafon Natural Reef Park.
Open daily from 10:00 to 17:00 hrs.
This website stores cookies on your computer. They are used to collect information about the way you interact with our website. It helps us customize and improve your browsing experience. For more information about the cookies we use, please visit our Privacy Policy.