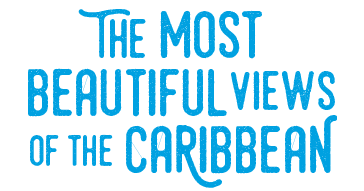 Get all the perks included in our Royal Garrafon package and the chance to bond with a friendly dolphin.
If you are traveling with small children or others who prefer to remain in shallow water, then this package is perfect for you. The Dolphin Encounter takes place in our dolphin habitat, but doesn't require swimming. You will learn about dolphins while having lots of fun interacting with them in our gorgeous surroundings.
In addition, you will get to know the beautiful reef park of Garrafon, where you can practice snorkeling and have fun in the zip-line with panoramic view above the Caribean sea of Isla Mujeres.
DEPARTURES: MON - TUE - WED - THU - FRI - SUN

Rate Child: 6-8 Years
91 CM 1.40 M $99.00
USD
15 min Briefing and 40 min in the water for Dolphin Encounter program.
Round trip Cancun - Isla Mujeres - Cancun, departing from Playa Tortugas.
Continental breakfast, national open bar and lunch buffet at Garrafon Reef Park.
Dolphin behaviors such as the Handshake, Hugs and Kisses.
Snorkel equipment, life jackets, kayaks, hammocks, pool, showers and lockers.
Zip Line.
Photos of your experience in the zip lines.
Other activities in Cancun or Isla Mujeres.
Dock free of $12.00 USD per person payable at check-in.
Kids must be at least 1 year old to participate in the Dolphin Encounter ® program.
Kids shorter than 2 9" are free of charge and must swim with a paying adult as a companion. Please write on the comments section a free entrance request for your kids or send us your request by email once your reservation has been made to customercare@dolphindiscovery.com.
If you have any health or physical disability please contact our call center before you make your reservation so we can provide you full information about our services.
In Dolphin Discovery Isla Mujeres, groups have a maximum of 20 people for a closer experience.
For safety reasons, pregnant women with more than 5 months are not allowed in any of our aquatic activities. Pregnant women with 5 months or less will be able to participate only if accompanied by another adult and having signed the responsibility form.
The use of a safety vest is required for all Garrafon water programs.
We have 2 free ferry services at 9:00 am and 11:00 am in different departure points according to your booked program.
From Playa Langosta for all swim with dolphins programs and garrafon + swim with dolphins programs scheduled 10:30 am.
From Marina Aquatours for Garrafon programs and Garrafon + swim with dolphins program scheduled at 3:30pm.
For security reasons, the use cameras in the water is not allowed, professional photos will be available for sale.
IMPORTANT: For the moment we are NOT receiving dollars in cash at our location (check in, restaurant, boutique and photos), we are getting pesos in cash and if you want to use an international credit or debit card, payments will be done in Mexican or US Currency.
Use only biodegradable sun lotion to protect the animals and their environment.
It is important to arrive 30 minutes before the departure of the ferry.
Please note that the arrival point for your return will be Playa Langosta. Consider this information if you, for example, leave a car in Marina Aquatours.
This website stores cookies on your computer. They are used to collect information about the way you interact with our website. It helps us customize and improve your browsing experience. For more information about the cookies we use, please visit our Privacy Policy.